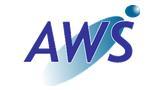 https://s3-ap-southeast-1.amazonaws.com/kalibrr-company-assets/logos/N46ADBHTHQHK35W7PBLC-57bab3f7.png
Advanced World Systems, Inc.
Office Address
Makati, Metro Manila, Philippines
About Advanced World Systems, Inc.
Established in 1993 as an Offshore Research and Development arm of a joint venture between IBM Japan and Toshiba TEC, we later on became an independent company, establishing our head office in Japan. With more than 20 years in the business operating in the Philippines, Japan, and China, we are the strategic partner of choice by renowned companies like IBM Japan, Ltd., Lenovo, Kyocera, Sumitomo Heavy Industries, and Toshiba-TEC Corporation. Our teams of engineers are both technical experts and bi-lingual (English and Japanese), providing software development solutions and services.
Job openings at Advanced World Systems, Inc.
1
/c/awsys-i/jobs/224992/junior-accountant
2
/c/awsys-i/jobs/229567/c-developer-7
3
/c/awsys-i/jobs/75168/hr-interns
4
/c/awsys-i/jobs/231999/company-nurse
5
/c/awsys-i/jobs/14639/technical-trainer