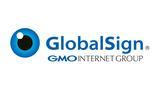 https://s3-ap-southeast-1.amazonaws.com/kalibrr-company-assets/logos_878N8UBZ9KA8R84NQGVH-56396ba9.jpg
GMO GlobalSign, Inc.
Verified Kalibrr employer 
Office Address
23F Zuellig Bldg. Paseo de Roxas cor. Makati Ave., Makati City, Makati, Metro Manila, Philippines
About GMO GlobalSign, Inc.
GlobalSign is an identity services company providing cloud-based, highly scalable PKI solutions for enterprises needing to conduct safe commerce, communications, content delivery and community interactions. Our identity and security solutions enable businesses, large enterprises, cloud-based service providers and IoT innovators around the world to conduct secure online communications, manage millions of verified digital identities and automate authentication and encryption. Equal employment opportunity has been, and will continue to be a basic principle at GlobalSign. Employment at our Company is based upon merit, ability and qualifications. No qualified applicant or employee is to be discriminated against because of race, color, religion, sexual orientation, gender identity, age, national origin, citizenship, disability, or other status. Our equal employment opportunity commitment applies to all areas of employment including hiring, training, placement, promotion, compensation, and benefits. If you would like to be considered for employment for employment opportunities with GlobalSign and need special assistance due to disability or accomodation for disability please call (02) 847-1252.
Job openings at GMO GlobalSign, Inc.
1
/c/gmo-globalsign-philippines/jobs/87409/hr-manager-2
2
/c/gmo-globalsign-philippines/jobs/165746/sales-team-lead
3
/c/gmo-globalsign-philippines/jobs/107945/sales-manager
4
/c/gmo-globalsign-philippines/jobs/87415/sales-specialist-5
5
/c/gmo-globalsign-philippines/jobs/87413/hr-specialist